I came to Saitama City because I heard that there are koma-usagi (guardian rabbits) at a shrine with a long history. After a 15-minute walk from the west exit of Urawa Station, I arrived at Tsuki Jinja Shrine, where I found not komainu (guardian dogs) but koma-usagi (guardian rabbits) on the approach to the shrine. When you arrive at the shrine, the first thing that greets you is a rabbit.
Halfway up the stairs, there is a magnificent pedestal with a rabbit of disproportionate size on it. Where there would normally be guardian dogs at a regular shrine, there is a smaller rabbit instead. It is a little unnerving. Guardian dogs are at the entrances of shrines as guardians to keep evil spirits from entering the shrine, but here the rabbits fulfill the same role. Probably because rabbits do not have a strong image. The rabbit's pedestal is set tall so that it looks down on the worshippers.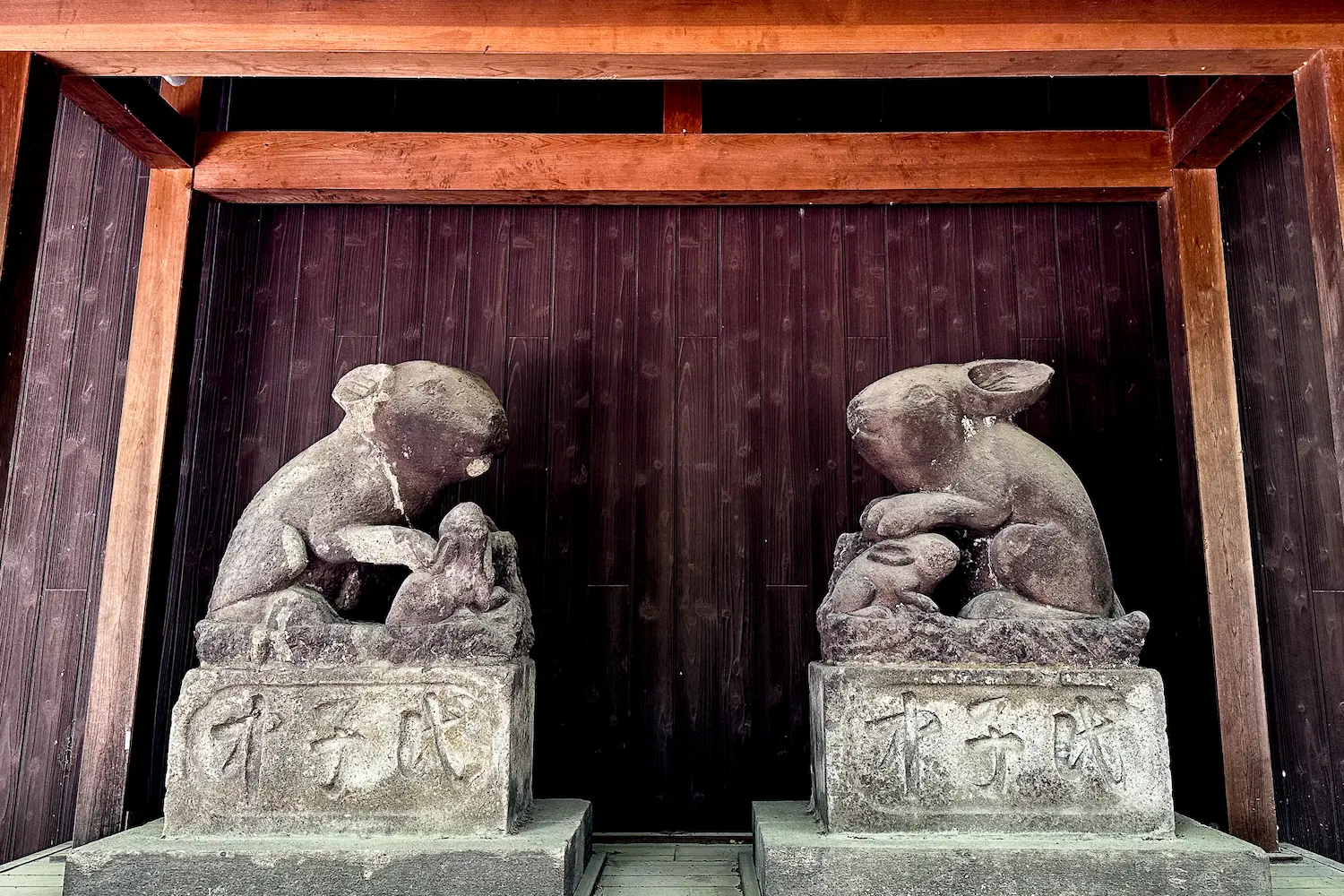 Rabbits are regarded as messengers of the gods at Tsuki jinja, and can be seen here and there on the shrine grounds. There is a rabbit spitting out water in the hand-watering basin, in the center of the pond, and in one of the precincts, there are old guardian rabbits. Since the Chinese zodiac sign for the year 2023 is the rabbit, there was even a large ema (votive tablet) with a rabbit on it. Despite the unique messenger, the shrine building of such a rabbit-promoting shrine was quite ordinary.