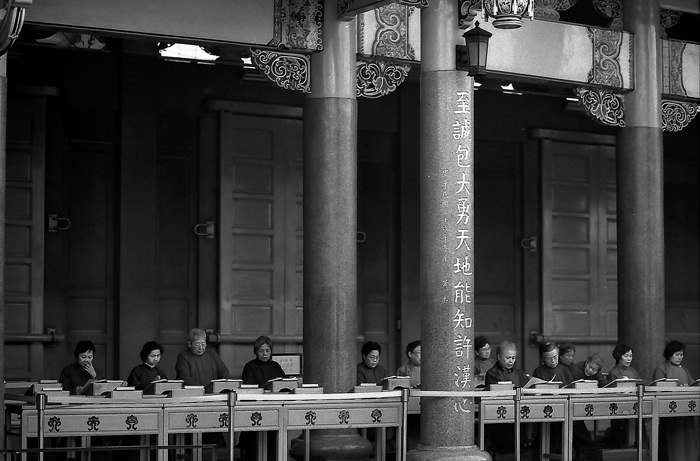 The desks were lined up in the precinct
Shot at Hsing Tian Kong Temple in Taipei, Taiwan. Many desks were placed around the courtyard. And the book rests were put on every desk. The place was used to read the sutra. The atmosphere looked like a study room. Many female believers wearing the same uniform were there and reading the scripture. Because it was not a study room, no teachers were there. They read in their own way.
On the pillar, a sentence which was probably cited a passage from the scripture was written.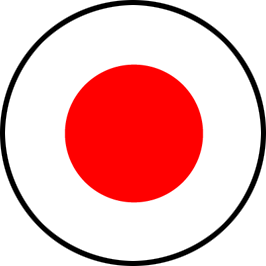 日本語版はこちら
Information of this photo
You Might Also Like These Photos

Monthly Archives
2017

2016

2015

2014

2013

2012

2011

2010

2009

2008

2007

2006

2005

2004